About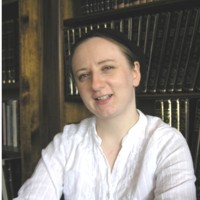 Short Bio
Jen Taylor Friedman is a post-denominational halakhically-observant egalitarian Jewish ritual scribe and scholar. She is notorious for having created Tefillin Barbie, and notable for being the first woman in modern times known to have written a sefer Torah. In 2007, the Forward listed her as a Top 50 Jew. She lives in New York City, is working on her third Torah, and teaches aspiring scribes.
Milestones
Notable events of recent years.
Long Questions
If you're putting together an article, this is probably where you want to be.
Short Questions
The short Frequently Asked Questions.